Community members peacefully gathered in Fountain Park Saturday morning to protest the killing of George Floyd, an African-American man killed during an arrest by Minneapolis police officer, Derek Chauvin
On Friday prosecutors charged Chauvin with third-degree murder and manslaughter in the death of George Floyd.

Protesters in Sheboygan held signs reading "Speak Up Stand Up" and "Justice for George". Diante Moses and TJ Bedford addressed protestors through a megaphone.
"He didn't do anything to deserve that type of treatment. He broke the law? He needs to be tried in court like everyone else is. He doesn't need to die," Bedford said.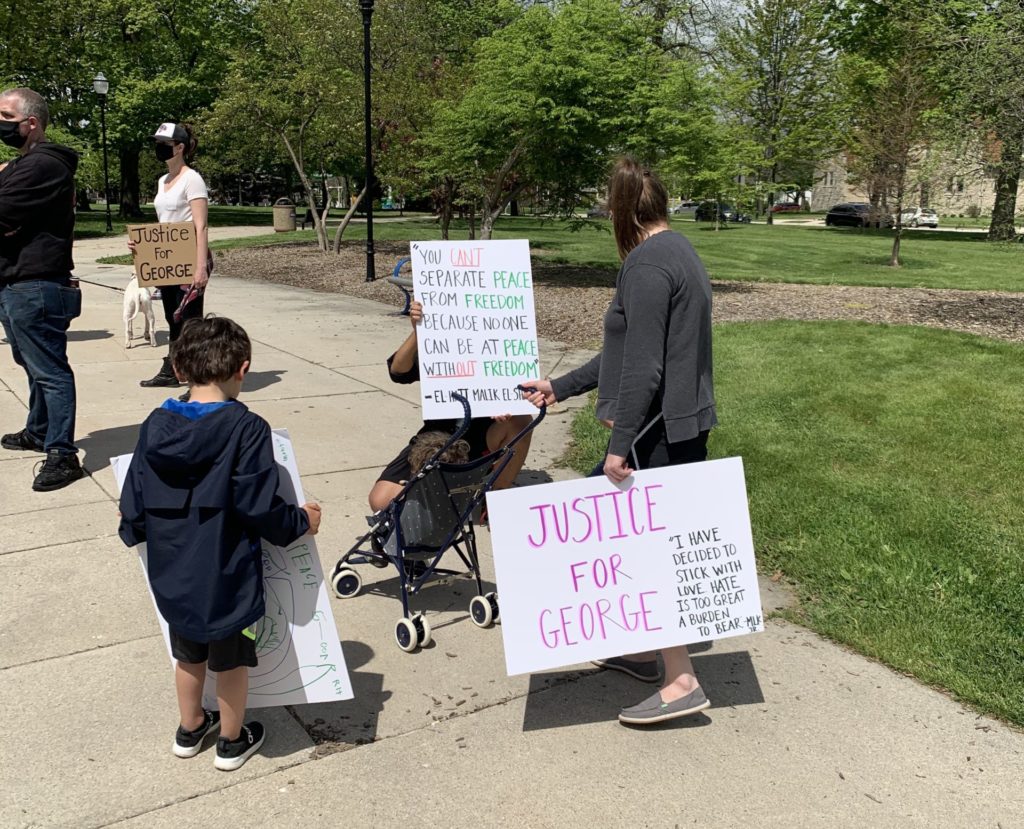 "There is a time to speak, but there's also a time for action and right now is a time for action," Bedford said, addressing protestors.
The protest was organized by Moses Motivation which is a group lead by Diante Moses along with fellow 2019 Lakeland University graduates, Jerry Ojeda, and Christopher Jackson. They said they organized because they felt the pain from the murder of George Floyd and wanted to share that pain with the community.
"We felt the sorrow. We wanted the people to know and we wanted the people to hear . . . so that people in Sheboygan feel that pain as well," said Moses.
They called on all citizens to speak out against racism and racial injustice, including privileged people in particular.
"The privilege you have is powerful, you have to use it . . . we need you, we need you," Moses said to the gathered community members.